In this course, you will:

Explore what Guru means to you

Understand your current relationship with the Guru.

Engage in spiritual practices to help you deepen your relationship with the Guru
Go Deeper
Find your connection with the Guru
Create a foundation to change your life
Gain new insight to yourself and your own life
Get Inspired
Create a daily spiritual practice

Experience the joy of selfless service
Experiential Learning
Lots of meditations and guided self reflections
Evaluate the areas of your life that you want to improve
Build Life Skills
Be excellent in a world which is chaotic

Be stable and clear in a stressful world

Experience the Guru in your daily life

Learn how to elevate yourself
Live Online Group Classes
Be excellent in a world which is chaotic

Weekly live classes with instructors.
This course was created by SikhNet in partnership with
Sikh Dharma International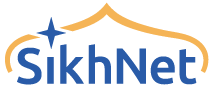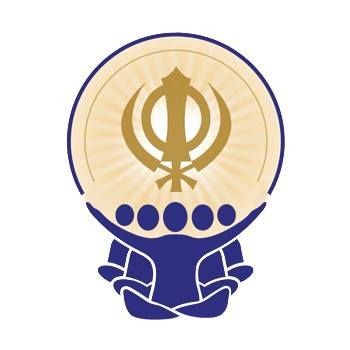 The Learning Center is supported by a generous grant from the Jassal family through the Kirpal Singh MD Endowment Fund, the Chardikala Foundation, and East West Tea.
Instructors
Guruka Singh Khalsa
Instructor, CEO - SikhNet
Guruka Singh is a teacher, writer and inveterate punster. He loves telling stories and has spent many hours telling them to his kids. His love of poetry and Gurbani have led him to translate Yogi Bhajan's Gurmukhi poems in Furmaan Khalsa as well as translating Japji Sahib and other Gurbani. The original founder of SikhNet, he now lives under the blue skies of New Mexico with his beloved Khalsa family.
Ek Ong Kaar Kaur
Director of Online Learning
Ek Ong Kaar Kaur converted to Sikh Dharma at age 30. She graduated from Rice University in Asian Studies, with a concentration in English Literature. This lead to a scholarship in China, exploring issues of translation with sacred texts. After graduating from college, she worked as a Journalist and marketer until she met SSS Harbhajan Singh Khalsa (Yogiji) in 1996. Under his guidance she began translating the writings of the Sikh Gurus into English. She also is a teacher of Kundalini Yoga and Sikh Dharma and has published poetic translations of the Japji Sahib, Anand Sahib and Sukhmani Sahib. Ek Ong Kaar Kaur is the Special Programs Manager for SikhNet.com
Pritpal Singh Khalsa
Director of Dharmic Education for Sikh Dharma International
Pritpal Singh is the Director of Dharmic Education for Sikh Dharma International and is a KRI-certified Lead Teacher Trainer of Kundalini Yoga. Pritpal Singh has released several music recordings and has performed and taught kirtan (devotional music) around the world.
Himat Kaur Khalsa
Instructor, Instructional Design
Himat Kaur has a B.A. in comparative religion and became a Sikh as an adult. She has worked in the field of instructional design, training, teaching and consulting for over three decades in diverse arenas such as finance, government contracting, spiritual courses, and Kundalini Yoga. She has been living in Espanola, New Mexico, for the past 14 years.