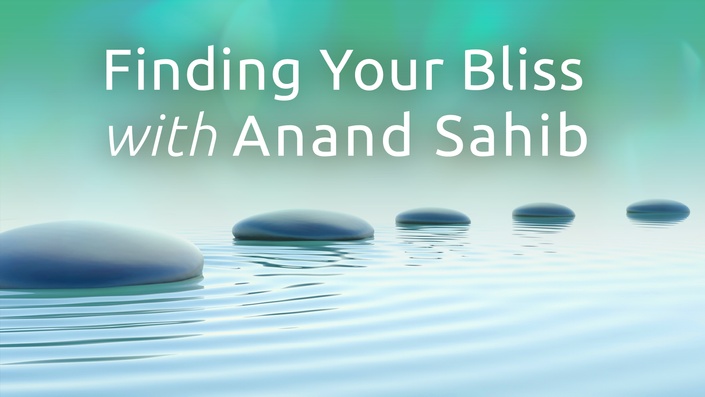 Finding Your Bliss With Anand Sahib
Explore the meaning of all 40 Paurees
A 3-day in-person event in Española, New Mexico.
Dates: 14-16th June, 2023.
Registration for this course is now closed
Join us for this beautiful three day event among the magnificent Jemez mountains at the Hacienda de Guru Ram Das ashram in Espanola, New Mexico, USA. Give yourself the time to lean into and discover the full depth of the Anand Sahib, composed by the third Sikh Guru, Guru Amar Das. We will explore the meaning of all 40 Paurees of the Anand Sahib, understanding how each verse resonates with the learner's stage of life.
Bliss comes from living as a realized human being: elegant, radiant, and sensory. Meaning is found through the soul. Satisfaction is gained through knowledge of that soul so that when we are challenged, the psychological state of "Anand" can embrace all aspects of life.
Led by a wonderful supportive team of people, this three-day intensive will calm your mind, soothe your spirit and ignite your joy of life.
Team
Ek Ong Kaar Kaur (Scholar and translator of the Anand Sahib)
Guruka Singh (Teacher and co-founder of SikhNet)
Harijot Singh ( Stories Manager for SikhNet Stories)

Special guest teachers
Important Information
Food: A delicious vegetarian breakfast and lunch will be included as part of the cost of the course.
Discount: If you sign up to attend both the Anand Sahib course AND 3HO Summer Solistice, you can use the $50 coupon which you will receive in your registration email for Anand Sahib when registering for Summer Solistice.
Accommodations (Not included in event fee)

If you would like to stay on site at the Hacienda de Guru Ram Das ashram in Espanola, New Mexico, USA, there are limited accommodations for $35 per bed in a shared space. This will be on a first come, first serve basis.
You can reserve a space at: https://www.lyfrentals.com/. You will receive a discount code for LYFRENTALS in your confirmation email once you have registered for the Anand Sahib course.
Other options: Hotels
The city of Española has a variety of hotels to accommodate a short-term stay.
Santa Claran Hotel, 460 N. Riverside Drive, Española, 877-505-4949
Motel 6 - www.motel6.com, 811 S Riverside Dr, Espanola, (505) 753-5374
Ohkay Hotel Casino, 340 NM-68, San Juan Pueblo, NM, (505) 747-166
Inn on the Delta, 243 N Paseo de Onate, Espanola, 753-7411
Buffalo Thunder Resort (just 15 minutes south of Española), 20 Buffalo Thunder Trail, Santa Fe, (505) 455-5555
Daily Schedule
Breakfast 8.30–9.30am Session 1 9.30–12.30pm
Lunch 12:30–1:30 pm Session 2 1:30–4:30 pm
Registration by May 21st to avail of early bird fee of $350
Registration Deadline June 1st
This course is closed for enrollment.
Your Instructor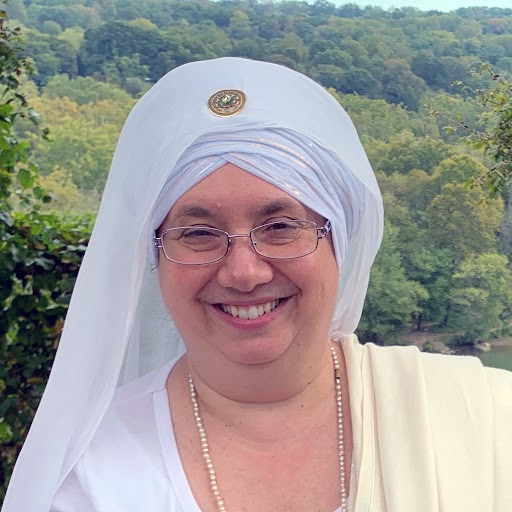 Ek Ong Kaar Khalsa Michaud has a great love for the mystical spiritual traditions of the East. Her other great love is writing. These two loves come together in her beautiful translations of the Teaching Songs of the Sikhs. She is a Sikh Dharma International Minister who researches Gurbani and Sikh history. She is also a teacher and teacher trainer for Kundalini Yoga. Ek Ong Kaar Kaur has published translations of Japji Sahib, Anand Sahib and Sukhmani Sahib and currently serves as the Executive Director for sikhnet.com.
Other Instructors

Guruka Singh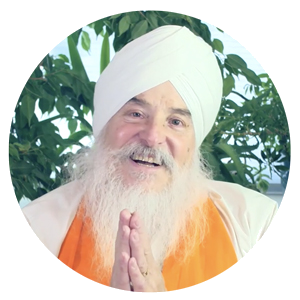 Guruka Singh is a teacher, writer and inveterate punster. He loves telling stories and has spent many hours telling them to his kids. His love of poetry and Gurbani has led him to translate Japji Sahib and other Gurbani. Founder of the SikhNet BBS, he now lives under the blue skies of New Mexico with his beloved Khalsa family.
Harijot Singh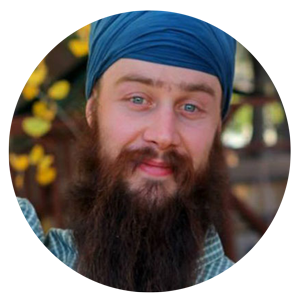 Harijot Singh is a graduate of Miri Piri Academy. He is currently SikhNet Stories Manager. He creates and produces nearly all the stories for the SikhNet Audio Stories section. Harijot Singh started doing contract work with the Children's Stories for Sikhnet in Nov. 2008 and became a staff member in Dec. 2009. He recruits volunteers to narrate the children's stories, do character voices, and illustrations. If volunteers aren't available he does much of that himself as well as the sound engineering. Harijot has also authored several research pieces on Sikh history as well as offered encouraging messages through his articles on SikhNet News.
Satkirin Kaur Khalsa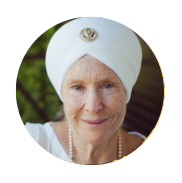 Satkirin Kaur Khalsa teaches about the power of the Sacred sound current of Siri Guru Granth Sahib. As Siri Singh Sahib ji diligently taught her, over 5 decades, she elegantly weaves together the technology of conscious living, the grace and power of Khalsa woman with Kundalini Yoga, and the Naad of Gurbani.
Receiving her training directly from Yogi Bhajan and many masters of Gurbani Kirtan, she was blessed to travel with and learn from our beloved, Bhai Sahiba, Dr. Bibi ji Inderjeet Kaur, the wife of Yogi Bhajan.
Frequently Asked Questions
When does the course start and finish?
The course is an in-person event from June 14th to June 16th
What can I expect from the course?
As well as immersing yourself in the teachings and practice you can expect to connect with like-minded individuals who are interested in exploring and deepening their experience of the Anand Sahib. This can be a powerful experience of community and support, and may lead to long-lasting friendships or connections. Overall, this 3-day event can provide an opportunity for personal growth, transformation, and connection with others on a similar path.
What do I need to bring?
Comfortable clothes, a pen and paper and whatever blankets, sheepskin or mat you prefer to use.
This course is closed for enrollment.